Review
Halo 4 [Xbox 360]
February 27, 2013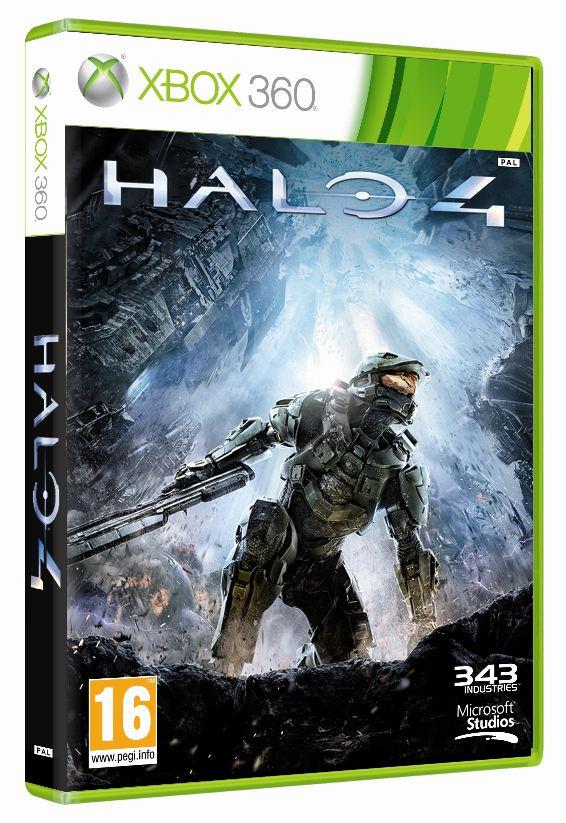 We've kicked it into 2013, the world is still here and if you have a spare evening free you can sit down and watch John Cusack being John Cusack in John Cusack survives the 2012 apocalypse by happening to know all the right people at the most random of times. Needless to say if you wanted something a bit more entertaining than global warming and continental dominoes then perhaps look no further than your backlog of games from the year that's been. As for me this was the case that lead me to finally jump in and play Halo 4, the intrepid journey of one lone enhanced-but-ultimately-aging science experiment and his ever more bi-polar AI companion.
From the get-go Halo 4 brings all you expect from any other Halo game, mostly….spartans, doing what spartans do best. Being the fourth (eighth) in the series, there's a fine line between staying nostalgic and being innovative. You need just the right amount to appease the fanboy masses while enough new action to engage newly awoken fans. This stride is hit from the first mission of the campaign. Master Chief is kept on-ice as per usual and is thawed out just in time to save the world; again; well…. finding a world to then save; or something. Actually the ship is in ruins and only now hot-hologram girltana get's herself in gear to crack open the freezer and pop you out. Awakening to find yourself alone drifting in space, you as Master Chief waste no time finding a butt-load of enemies to shoot, and another forerunner installation to be threatened by.
Needless to say, that's basically the plot line in any Halo game, however as always it's captivating from the very beginning. It draws you in like a gravity well with it's incredibly detailed cinematics, the eclectic and astronomical perspectives that the environments you're playing in features, and the engaging gameplay. Not only are the obvious things impressive, it's the little things as well; like the newly discovered forerunner enemies who materialize out of nowhere, their weapons form in your hand like magnetically-charged forerunner Meccano sets. Explosions are exciting to watch and on more than one occasion I literally stopped and marveled at what I was getting the privilege of seeing. As you play through the levels you travel through all kinds of environments, rich colours perforating your retinas as you frantically run around attempting to shoot something.
Which brings us to gameplay, where you have to be kind to console games as they naturally won't have the same accuracy as their pc counterparts. Even so, with enough tweaking of your individual settings, you can get it pretty close to feeling fluid. The button configuration can be a little confusing, a common occurrence the accidental lobbing of grenades at either myself or friendlies while I attempt to find the button for melee or the cool armor  abilities that you can attach to give you abilities like active camo, shields, sentries, regen fields, jetpacks and even Promethean Vision; a pseudo-Predator enemy "look through walls" toggle-able device.
Which brings us to the Prometheans, just one of the few additional forerunner enemies added in this new title. They join the sentries that evidently have been downgraded to floating paperweights which seems quite pointless since their ability to fly seems to have made such a purpose moot. They're lead by a new villain, The Didact, a sinister Mass Effect reject who's back-story is longer than War and Peace. Needless to say you spend the rest of the game with various squads and vehicles attempting to prevent his plans for humanity.
The game ends with a few twists and turns, and in hindsight a few questions as well. Unfortunately due to spoilers, you'll have to play the game yourself to find out what happens, it is possible to complete it all in one sitting though so don't start emptying your calendar just yet.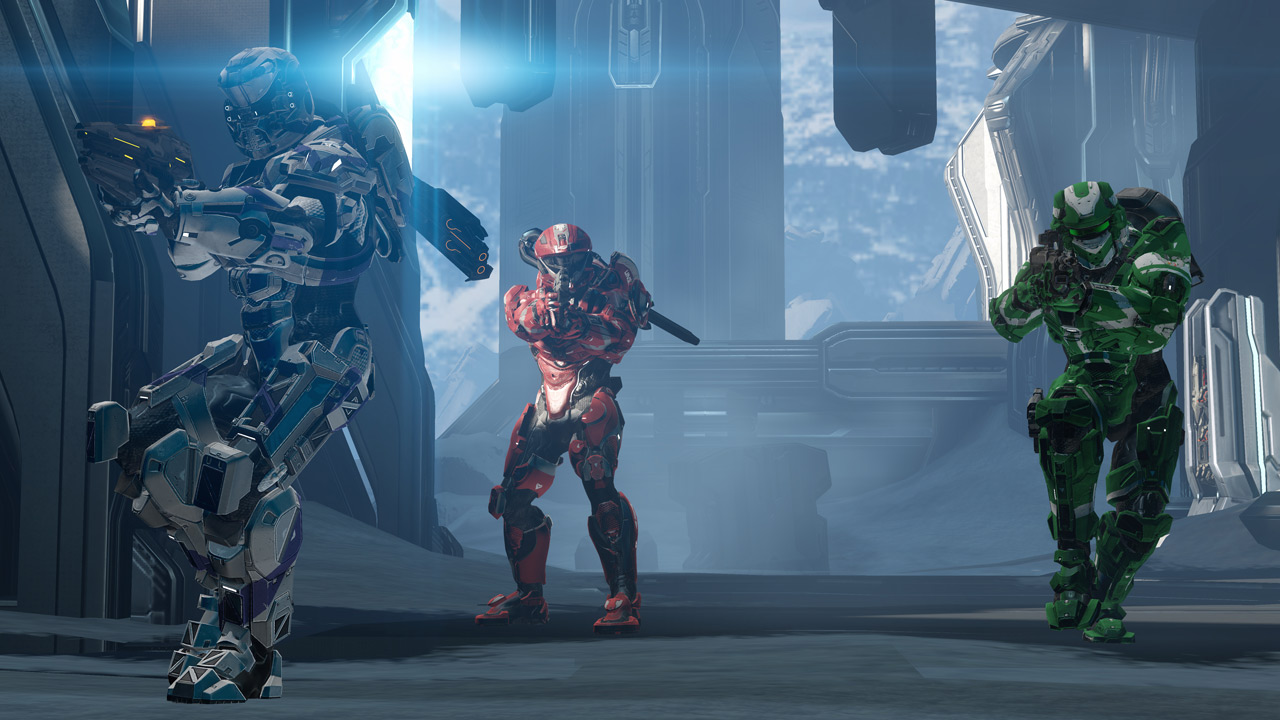 Along with the campaign that supports coop as well, there's the new episodic Spartan Ops that is slowly released over weeks to tell additional stories. Playable locally or online this is one facet of Halo 4′s multiplayer, and one that can earn a lot of experience for you if played correctly. Being console though means no dedicated servers, so half the time expect a laggy server that makes you wish your router was crank-powered so that at least you could try to boost the speed by hand. Thus far Spartan Ops has been played across a selected few maps, with the storyline being shaped around them. This doesn't make it feel monotonous to play though, with enough of a variety with regards to objective to spur you on for greatness.
Then there's the War Games, the Multiplayer we've come to love and expect. With everything from kill kill kill to capture capture explosion, there's something for everyone. Additional unique spins on other gametypes like Flood (standard zombie/survivor scenario, but with swords and shotguns) and Grifball (a Halo version of European Handball) provide a refreshing change to the similarities of the standard multiplayer gametypes. As you play you earn experience, unlocking new ranks and subsequently new armor gear and unlock tokens that let you start to customize your custom classes. Specializations allow you to work towards an additional Tactical or Support perk that can help improve a particular part of your experience, whether it be quieter footsteps and faster assassinations or less flinching when being shot at. With a lot to work towards unlocking, and a high level of customization, with achievements also assisting you in ranking up, there's no confusion as to why some players never seem to stop playing. Ordinance drops are like killstreaks, only all earned points contribute to it, and what you've earned is carried through respawns. When you've earned one you get a choice of three random drops, some are booster powers like overshields or extra damage, some are weapons. This can make or break it for you so you want to grab it quickly when it drops.
Then the lag hits, players jump all over the screen, and the game drops out to try and sort out a new host. While this is an unavoidable occurrence for console games, it appears like it could have been handled better in Halo 4. The game locks up, practically freezes, and then jumps in again right where you started, no countdown, no nothing, so too bad if you were just about to assassinate someone, if you're slow to join again then you can basically guarantee you'll have been retired from a flurry of bullets. The other problem incurred through dropouts is parts of the map disappearing, which is an even bigger problem when the floor disappears from underneath you.
But apart from the few bugs, Halo 4 is quite enjoyable to play, the constant episodic content gives you reasons to come back, and the unlocks in multiplayer give you something to strive for. With enough time anyone could learn to play it, though undoubtedly even the most experienced player forgets what button is what and suddenly half your team is blown up from a stray grenade…. or maybe just you.
Storyline – 3/5 (Storyline is secondary to the fact that it's a Halo game, and the main plot line isn't as appealing as previous games)
Gameplay – 4/5 (The additional game modes provide a variety of possible experiences that keep you coming back)
Presentation – 4/5 (the typical Halo visual experience we've all come to love)